Mimicry
installation of drawings 2011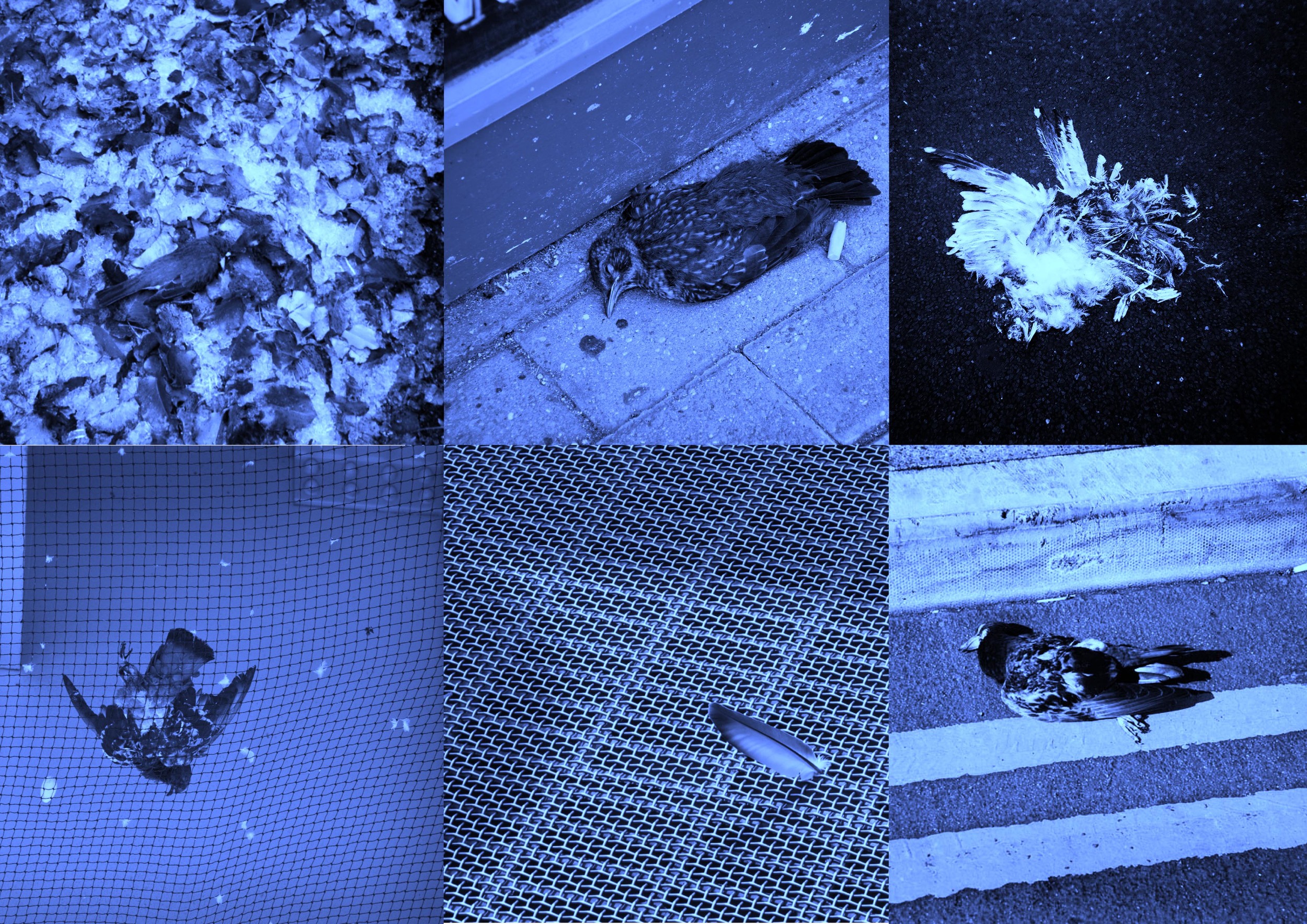 crane
book of origami papers called Crane- memento mori. The pattren of origami papers were actually the photos of dead birds. I made many little crane from these papers and spread them all around the city as well as the whole books. You should think about the value of life when you find tthe crane and unfold him.
Memento mori
wood, lava stone, metal 2012
http://holzgarten.designpf.com/workshops/workshop-7/
2 days long symposium in opportunity of 100 anniversary of art school in Pforzheim. 3 people, 24 hours, 100 years old tree.